RAMP WORK
I constructed a ramp which is much wider and shallower than our box to use as an intermediate step. I have found this very helpful, since most dogs are tentative about jumping sideways onto a steep, narrow box with all four feet. This step reduced our training time from weeks in some cases, to minutes in most. The biggest problem we originally had was getting the dog to put all four feet up onto the box. Quite often trying to get a four-foot turn created so much confusion and frustration for both the dog as well as us, that we all dreaded working on it. Now what usually occurs is that the dog finds bouncing off the ramp to be a very fun exercise, it is so much easier than changing directions on the ground. They usually offer the behavior without prompting and the challenge becomes getting them to wait until you ask them to do it. Here are pictures comparing our ramp to our flyball box.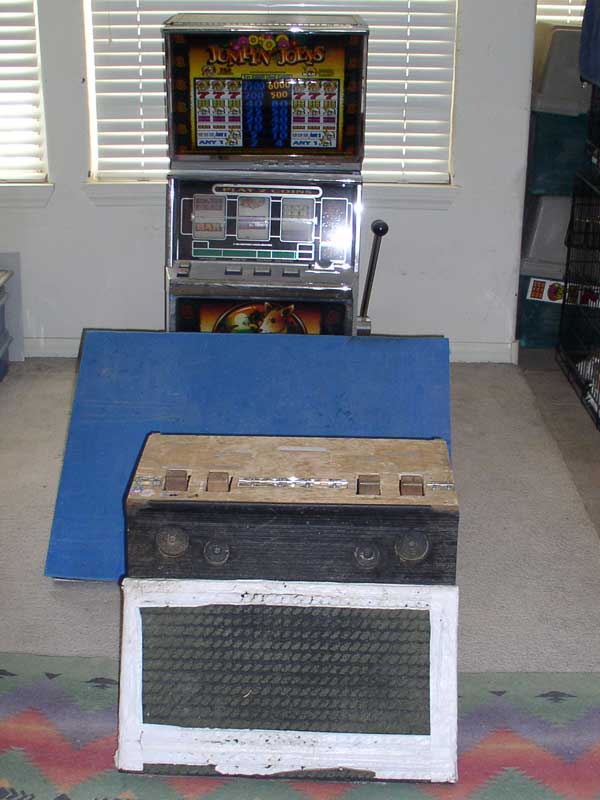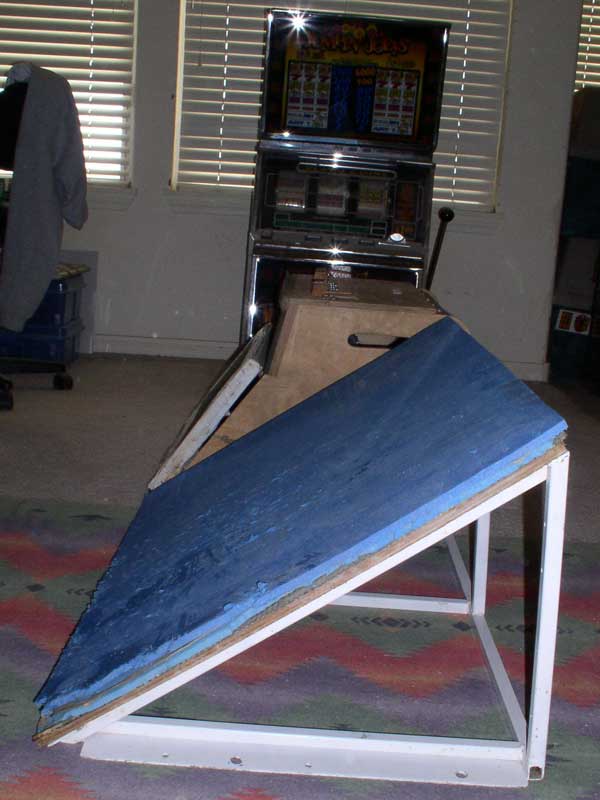 A ramp can be built quite easily. Here's a picture of the first one I built. Cedar was the first dog that I trained using this method and he successfully learned his flyball turn from this ramp and didn't seem to mind it's appearance. When dealing with a confident dog or puppy we quite often will be spending a very short time using the ramp so unless you expect to be using it for numerous dogs, I wouldn't recommend spending a lot of time constructing it. If you do agility and have access to an A-frame you could use this as an alternative.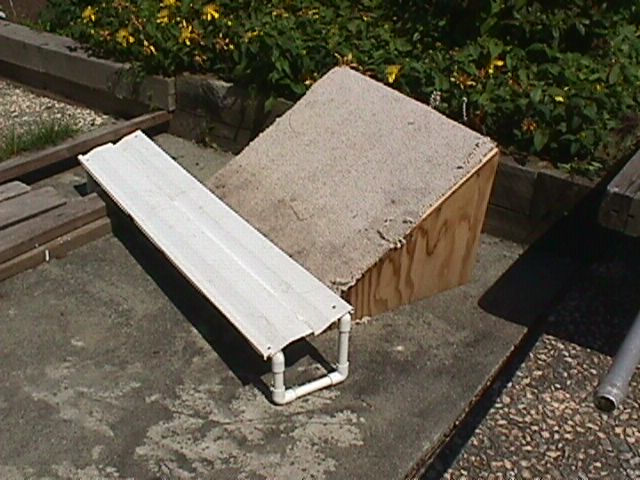 I consider it very important that the ramp does not move when the dog jumps on it so I either fasten it securely to the ground or place it up against a wall. Since the dog now understands that his task is to go over the jump-aid and come back, simply placing the prop in front of the ramp will often result in him doing a four-foot turn.
Celt
Chizel
I've added movies of Chizel our Dutch Shepherd doing a ramp turn to illustrate the fact that this method is very helpful in developing a swimmer's turn with large dogs.
In the event that a dog is hesitant about jumping onto the ramp, I will first move the prop away from the ramp and repeat the Hup-Again to make the dog comfortable with a familiar task. Then I place the prop far enough out from the ramp that there is enough room for the dog to land on the ground between the jump-aid and the ramp and try again. Then it's simply a matter of slowly moving the prop closer in to the ramp through repetitions. The dog will usually inadvertently step on the ramp as it gets closer and with no bad experiences, lose his fear. Occasionally I may have to use my tug as a lure to get the dog to step up onto the ramp but I try to avoid it if possible.
It is not uncommon to have a dog miss the ramp with it's back legs when attempting it's turn. I have not had this cause any problems so far and basically ignore it and send them again.
Sometimes it is simply a case of the dog needing to make an adjustment but there are two other things that can cause this. One is if I am standing too close to the center which forces my dog to go wide, the other is not having the jump-aid aligned with the ramp. I have found that if the prop sticks out from the ramp on the same side as their rear feet, they are more likely to miss the ramp. It seems to fool them into thinking the ramp is wider than it actually is. Of course there is not a problem on their front end because they can see that edge of the ramp.

Once I have a reliable turn off the ramp, I start working on improving their rotation. After sending them to the ramp, I move away at an angle opposite to their turn. In the case of Celt, when he is turning left I move off to the right causing him to increase his angle of rotation. Usually after a couple of repetitions the dog will anticipate your path and tighten his turn.
We are now ready to move onto the flyball box.